Opis
What are the values and emotions cards?
The Value cards and scale charts allow you to see how specific values are respected at the present moment in the customer's situation, and how much they should be respected for the customer to function in the best possible way.
Plutchik's emotion wheel and 32 cards corresponding to the emotions described in the wheel are the great tools to work with. Especially when a client has a difficulty with making decisions during coaching. The tools let our client see what emotions are associated with each of his/her options, and lets the client choose the best.

How to work with the Simplicity cards?
What's in the kit?
  30 value cards.
  32 cards of emotions.
  2 blank (white) cards.
  Robert Plutchik's Wheel of Emotions.
  Scales board.
  Notebook.
  Marker with sponge eraser.
  Instruction.

Why Simplic!ty Coaching Tools?
Brand designed specifically for people who are involved in people's development – coaches, trainers, managers or therapists. Created by the need to sort and simplify what seems to be complicated in people's development.
In Simplicity we believe that "less means more". We are not able to know and understand everything, but sometimes all you have to do is stop, look at the most important things, catch a balance and certainty and then to carry on acting.
The tools we offer, will allow you and your clients to view their complex world in the simplest way. This is why making decisions and acting will be much easier, whether you work with an individual client, a group, or a team. Designed in minimalistic form, with attention to details and carefully written instruction for use.
Just unpack, read the instruction and start working. Over time, you'll start modifying our tools for the purposes that come to your mind.
---
Simplicity is the way forward.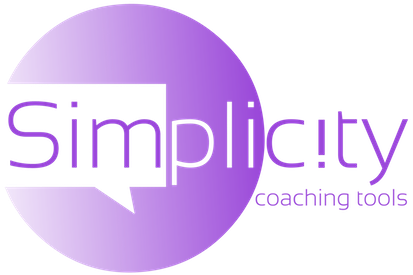 ---